Cummins brings the power of choice to trucking

We've heard the words 'no-one-size-fits-all'. Nevertheless, when Cummins unveils its own idea for the powertrain of tomorrow's low- and zero-emission trucks, it's absolutely worth listening, and the aforementioned concept truly reflects their approach. The USA-headquartered power systems manufacturer is working hard to shape the future of powertrain technology, with the broadest range of options. The company's intense participation in IAA Transportation in September allowed us to better understand what they have in mind.
How Cummins sees truck powertrain development
Cummins is clear in its approach to driving industry decarbonisation. Through its Destination Zero strategy, and 'dual path approach' the company will continue to advance its internal combustion engine technology with further improvements in efficiency, as well as compatibility with cleaner fuels like hydrogen, biodiesel and hydrotreated vegetable oil (HVO). Simultaneously, Cummins continues to develop zero-emissions solutions like hydrogen fuel cell and battery technology to drive advancements in capability, lower costs and boost development of supporting infrastructure.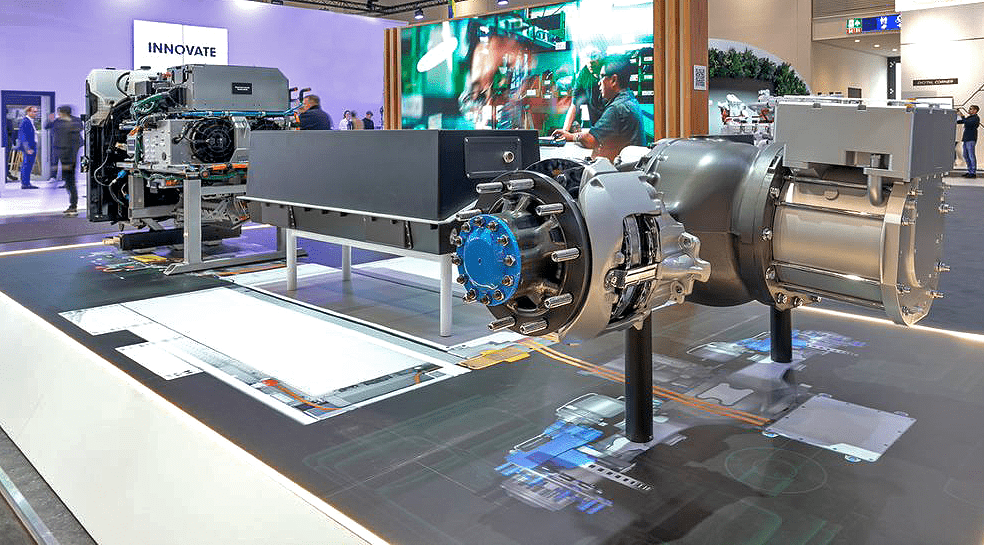 Working to reduce emissions now
As we wrote here, Cummins' fuel agnostic platform with advanced diesel, hydrogen and natural gas variants brings immediate ultra-low and zero carbon fuel capability. This is particularly important for truck manufacturers who want to accelerate their decarbonization journey, by using the benefit of proven engine technology and retaining existing drivelines.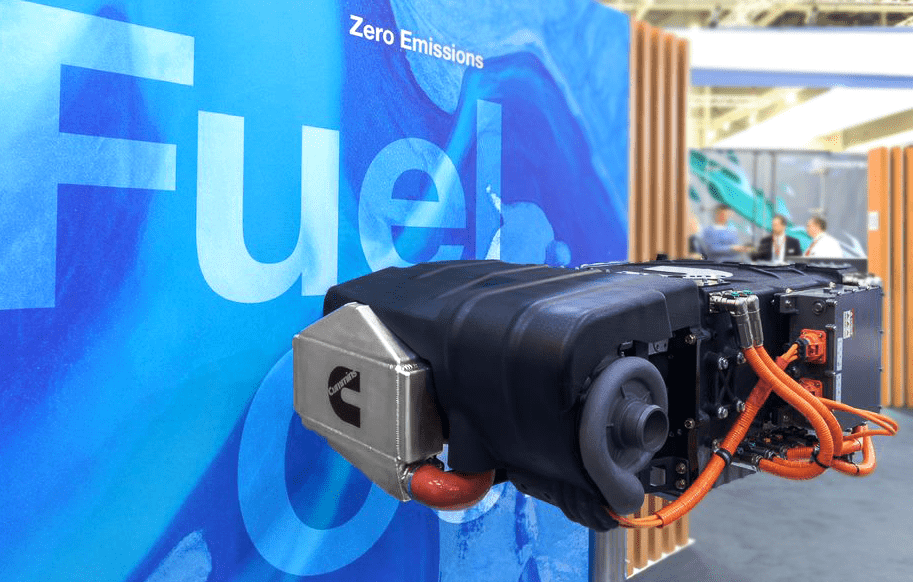 "With Cummins all-new X Series platform, we are taking the internal combustion engine to a next generation level, capable of meeting future ultra-low emission standards together with a low-to-zero carbon fuel capability to help put fleets on a lower cost path to decarbonisation", stated Alison Trueblood, Cummins Executive Director – On-highway Business Europe.
The fuel-agnostic architecture of the 15-litre X Series shown at IAA Transportation utilises a common base engine with cylinder heads and fuel systems specifically tailored for each fuel type. Carbon reduction and even elimination is possible across each fuel. The X15H engine uses carbon-free hydrogen, while the use of biogas in the X15N can reduce carbon emissions by up to 90 percent. Even the advanced diesel engine can support carbon reduction through the use of sustainable HVO or B100 biodiesel. With ratings up to 650 hp (485 kW) it brings to the table a viable lower-carbon option for demanding heavy haul duty-cycles.