Continental in view of e-mobility: the truck sector
Starting with the trucks, the Conti Hybrid HS5 for the steer axle and the Conti Hybrid HD5 for the drive axle – in 22.5-inch format for combined use on regional roads and highways – meet the diverse requirements of heavy-duty fleet use, i.e. frequent acceleration, braking, maneuvering and cornering on a variety of road surfaces. Innovative treads, rubber compounds and state-of-the-art casing constructions deliver improved performance thanks to higher mileage, durability and traction combined with optimized rolling resistance. The new Conti Hybrid Generation 5 tire line stands out with a mileage up to 20 percent higher than that of the predecessor generation.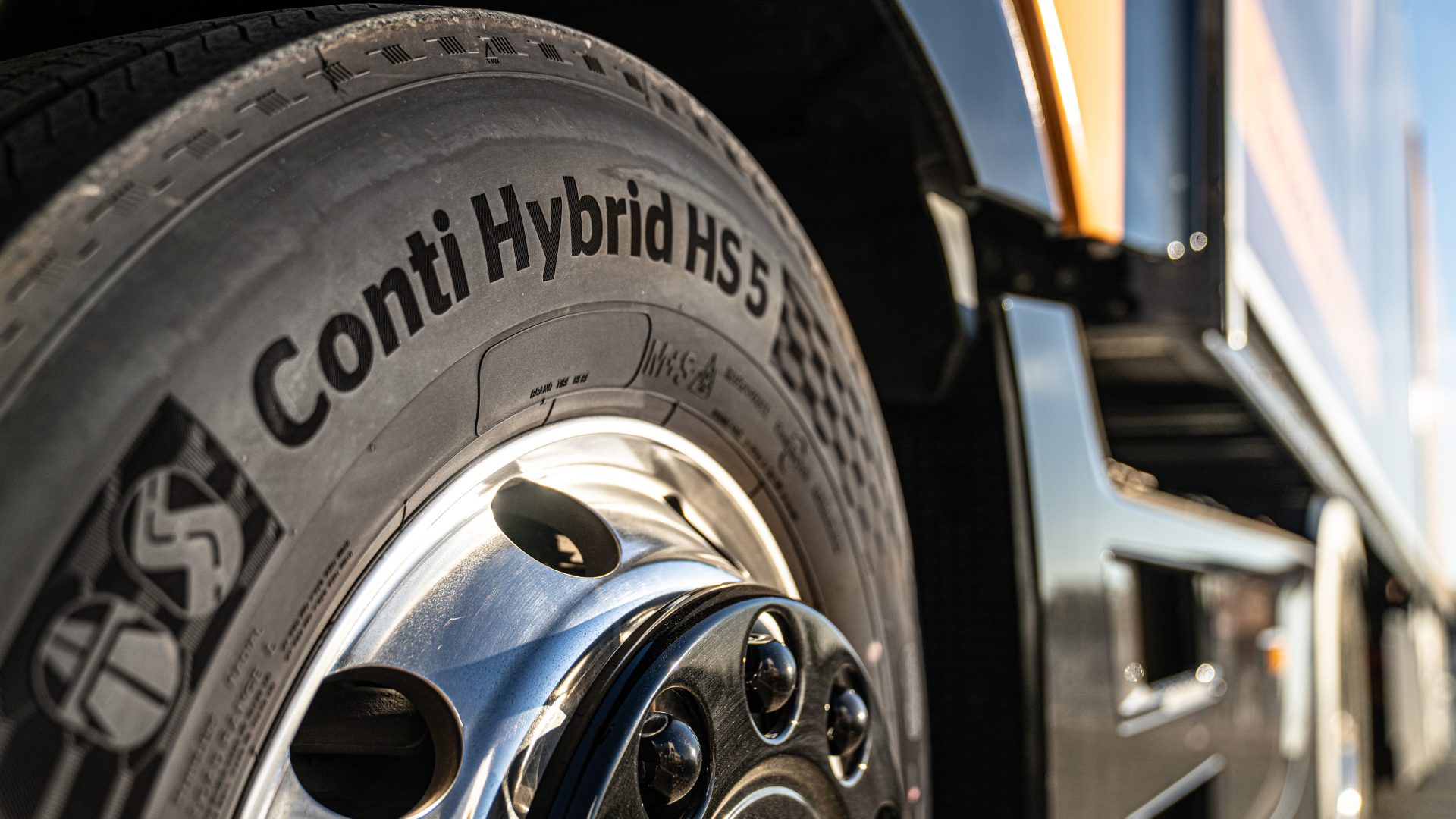 The rubber compounds used by the Conti Hybrid Generation 5 tire line have been further developed specially to meet the exacting demands of regional transport. The treads, with their two-layer construction (cap base) and innovative compounds, enable a high mileage and considerable robustness while also optimizing rolling resistance in regional transport use. This also has a positive impact on fuel efficiency and CO2 emissions.
The new VanContact A/S Ultra for vans
As for the new VanContact A/S Ultra for vans, these tires are produced in four sizes in a diameter of 16 inches can be installed on vehicles frequently used for delivery services and trade businesses. The product range will be significantly expanded next year to include other sizes of 15-, 16- and 17-inch diameter. Continental engineers have developed a new rubber compound, profile and sidewall. New fillers were added to the rubber compound that reduce rolling resistance – an important factor for low fuel consumption and reduced CO2 emissions. At the same time, the functionalised polymers in this new compound provide for high mileage in both summer and winter use.
The smart 3D sipe was developed to achieve good grip when driving on snow and on wet roads, a special design that stabilises the tread blocks, thereby providing for short braking distances. In winter operation, this design allows the sipe to open wide when rolling into the ground contact area, thus producing high snow grip via the sipe edges.
Moreover, to ensure the sidewall is ruggedly resistant to such tough conditions, the scuff rib was applied around the entire sidewall. Its "brick pattern" protects the sidewall against damage and thus contributes to making the tyre highly robust.