Daimler Buses unveils new eCitaro bus with NMC 3 batteries

The new eCitaro has a passenger capacity of 86 plus a driver and is available as both a solo bus with a battery capacity of up to 588kWh, or as the e-Citaro G articulated bus which boasts a capacity of up to 686kWh.
With ranges of up to 280 kilometres for the eCitaro solo bus and 220 kilometres for the eCitaro G, favourable conditions may nevertheless allow the bus to reach over 300 kilometres.
Daimler Buses is also unveiling the Mercedes-Benz eCitaro Range Extender, a hydrogen-powered fuel cell range extender which can provide travel range of around 400 kilometres for standard usage for the solo bus in urban traffic, and around 350 kilometres for the articulated eCitaro.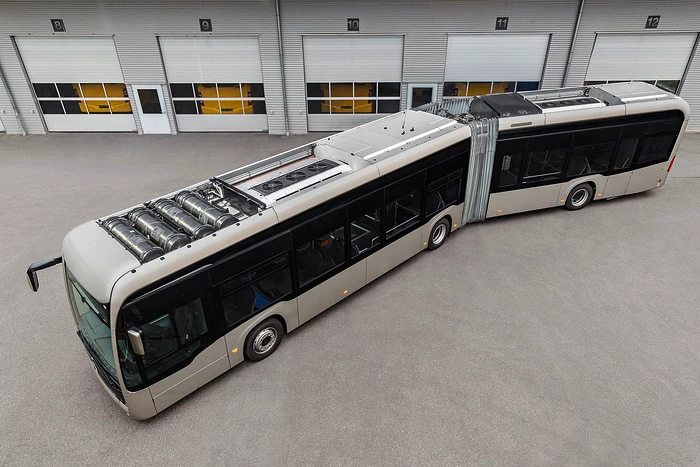 It is unclear, however, from Daimler Buses press information, whether these range figures are in addition to the buses own range, or inclusive thereof.
First deliveries of the low-floor eCitaro city bus are expected to begin before the end of the year.