Krone at the NUFAM 2023 in Karlsruhe
Krone presents itself with a wide range of topics at the NUFAM 2023 in Karlsruhe. At the trade fair, the focus will be on a Profi Liner, the 5th generation, with a variety of load securing systems. Krone Multi Lash and Multi Flex Flat ensure the flexible usability of all hook shapes in the exhibit. In addition, Krone Multi Strap makes the tensioning straps convenient and quick to use for the driver, as the straps are held in place under the roof in special trolleys. To secure form-fittingly loaded and dimensionally stable goods, the "Safe Curtain" load-securing tarpaulin with spring steel strips is used, which is protected against theft on the inside with a wire net. In addition, the rear of the Profi Liner 5 is equipped with a bar mounting for a Moffett truck-mounted forklift.
The new "Krone Trusted Tyre Comfort" tyre generation is presented for the first time at a trade fair. The new Krone trailer tyre with 5 t load capacity offers a cost advantage of up to 35 percent. Another innovation is the Krone Smart Assistant, which has been standard equipment at Krone since August 2023. With this intelligent service, the current condition of a trailer can be recorded and transmitted anywhere via QR code and smartphone. The mandatory departure check on the part of the vehicle driver is also documented directly via the system. This way, the fleet manager always has an up-to-date overview of the operational readiness of his fleet thanks to Krone Smart Assistant.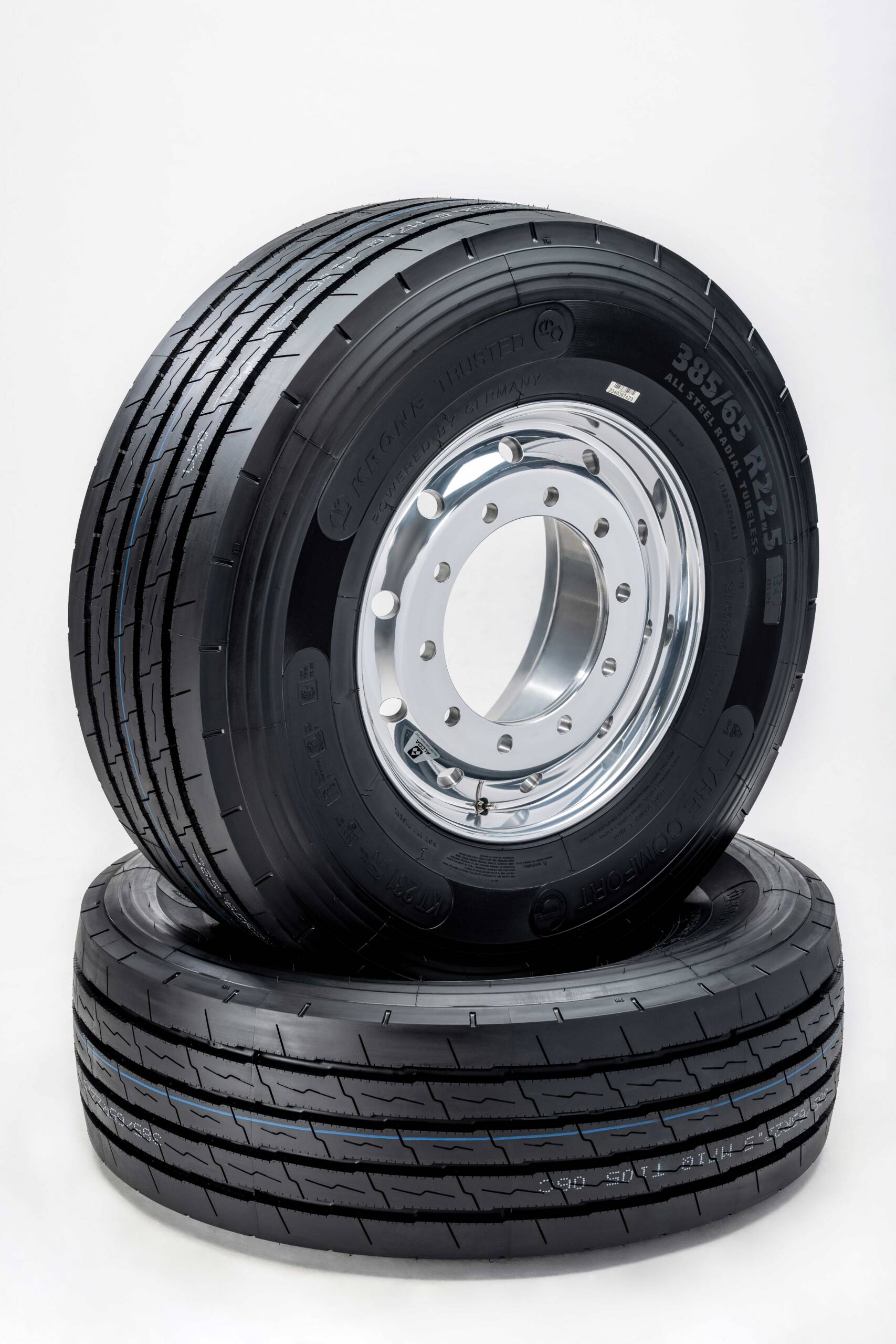 Another focus at NUFAM is the comprehensive service package of the Krone 360° Trailer Service. One example of this is the Krone Spare Parts Online Shop, where around 70,000 spare parts are available to order. Numerous sophisticated services accompany Krone trailers throughout their entire trailer life – from the low-cost spare parts brand "Krone Trusted" to the modular system "Fair Care" for maintenance and wear-and-tear repairs to the 24-hour workshop network with over 700 service partners in 14 European countries.