Volkswagen unveils its new Meteor Optimus truck
The vehicle comes with a sophisticated set of air deflectors that stretch from the vehicle's roof through the sides of the cab, as well as the chassis. A rubber guard has also been incorporated throughout the Meteor Optimus' undercarriage in order to provide the best possible aerodynamics. The truck is also fitted with special low rolling resistance tires. The Meteor Optimus' hubcaps also come with a coupled turbine that reduces drag while maximizing brake system cooling.
It also relies on intelligent systems such as predictive shifting, an electronic control that anticipates up to 2 kilometers of running conditions in order to provide increased efficiency when engaging the gearshift and increased operational performance. This increased efficiency reduces fuel consumption by up to 8%.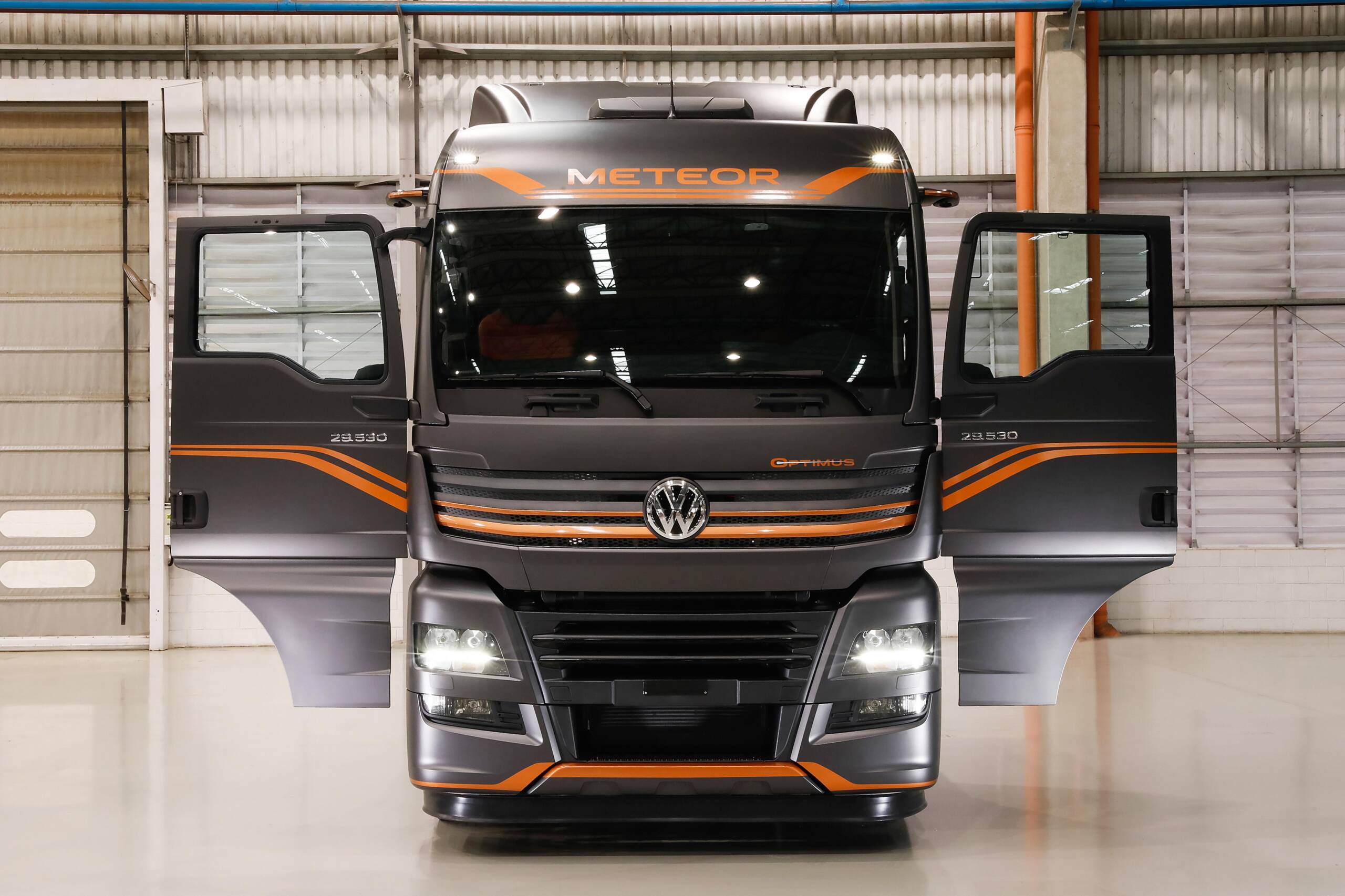 Inside the truck's cab, drivers are provided with an increased field of view with a range of more than two kilometers. This increased range of vision is provided through means of a system that consists of four cameras and three different monitors. This technology eliminates blind spots and increased visibility at night through the use of infrared sensors. Adjustments are not required during maneuvering of the vehicle, and operators are offered greater control in avoiding obstacles while in reverse. Drivers can even receive a massage while operating the vehicle, and the driver's seat massager offers two different options for intensity and position.
Comfort is standard within Volkswagen's family of vehicle, whether the truck in question is a series model or the type of concept model seen in the Meteor Optimus. The same finishing is available in the truck's benches (which offer several additional adjustment options, but with an exclusive color), bed and convenience items such as a refrigerator and air conditioning unit. The Optimus' interior line is made from ecofriendly graphene that allows the model's carbon footprint to be reduced and has also received antiviral and bactericidal treatment.
The truck also offers VWTB's most advanced solution with its 100% digital cluster and a wide range of functions, in addition to a 10-inch multimedia center that facilitates operation with an even more intuitive and touch-sensitive look.