66th IAA Commercial Vehicle Expo taking place in Hannover-Germany in this September. As an exhibitor company Assan Hanil will find the opportunity to exhibit both their unique designs that they developed with their current abilities and the products wich included in the companies wide portfolio.
Assan Hanil General Manager Okan Gedik told us their developments as a company.
Could you briefly introduce Assan Hanil? Can you give us information about your product group?
Assan Hanil is one of the subsidiaries of Kibar Holding, operating in the automotive industry. We were founded in 1997 in partnership with the South Korean Seoyon E-Hwa and we started production as a sub-industry producer in the automotive sector.
In the years we got started, we were supplying parts only for Hyundai Assan. Since 2005, we have also been among the important suppliers of Ford-Otosan. Afterwards, we succeeded to add important vehicle producers like Honda and Isuzu into our portfolio. Last year, we undertook the production of the important parts of the M2-class minibus that will be co-produced by Karsan and the Hyundai Motor Company (HMC). As Assan Hanil, we continue our work ceaselessly not only in the automotive industry, but in the whole vehicle industry offering the best and the most unique solutions.
We are manufacturing in our facilities founded in three different locations in Kocaeli and Bursa. We are producing parts like passenger and driver seats, ceiling and carpet coverings, front and rear bumpers, door panels, front control panels with our dynamic staff of 1000 people in a total of 80 thousand square-meter factories.
As Assan Hanil, we founded "Turkish Seat Industry (TSI) Aviation Seats" Joint Venture Company in 2012 with Turkish Airlines and the Turkish Technic. We completed our first product designs by receiving ADOA, POA and ETSO certifications which are required by the industry, and we started mass production. Afterwards, we completed our productions for 25 Boeing and 5 Airbus airplanes within the retro-fit and line-fit programs. Our seats are being used in these airplanes at the moment. Also, our facility which was founded for line-fit services and product supply for Boeing in 2015, in the state of Utah in the United States, has obtained the required certifications from the USA Federal Aviation Administration (FAA).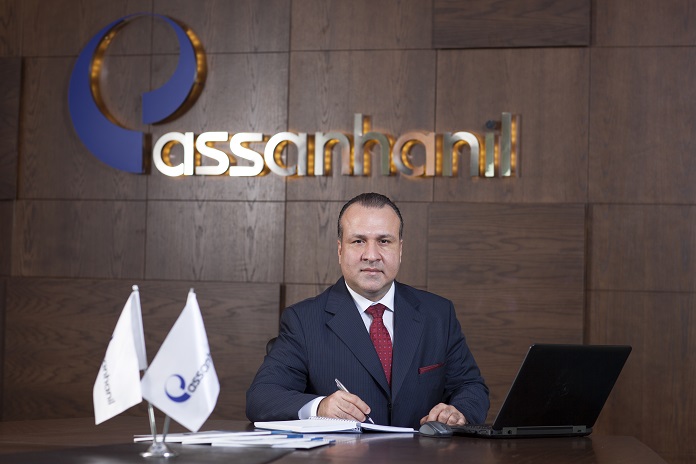 In what ways do you think you are different from the producers in your own industry and what advantages do you offer to your customers?
We are producing along with the requests and expectations of our customers both globally and domestically in our modern facilities. The capacity of our business partners both in investment and in industry, brings us to the fore. Likewise, since we are operating one of the Kibar Holding group automotive companies, we have a profound industrial experience. With Kibar Holding's experience in different sectors and Seoyon E-Hwa's operational power in different countries, we are going to keep being one of the strong players in our industry and offering solutions to our customers that would create strategic advantages.
You have a research and development center approved by the ministry. Would you tell us the activities carried out in this center and the contributions of this center to your production?
We continue our work on innovative projects for development of new technology suitable for product groups, mass reduction, cost optimization and enhancement of quality. As a result of the work that has been carried out by our R&D center from day one until now, we have 18 intellectual property rights in different categories. We are waiting for the evaluation results of 9 patent applications we did in the year 2014; 23 applications in total.
When we look at the most important topics of our industry for our country, enhancement of R&D abilities and establishment of test infrastructure are the topics that are on our agenda. Globally, the issues of cost reduction, decreasing CO2 emission by mass reduction, electrical vehicles and autonomous drive become prominent. As Assan Hanil, we have been conducting our work in our R&D center focusing on or supporting issues under this framework.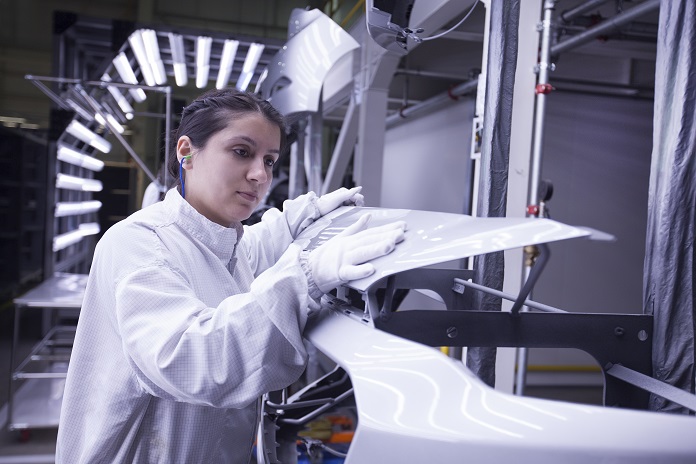 How would you evaluate the first six months of this year as Assan Hanil?
As we are approaching the last days of the first half of 2016, we are delighted to observe that Turkish automotive manufacturing industry has been steadily moving towards achieving its goals. Production volume of our customers, that are the automotive OEMs, has been in line with their budgets. If the same performance is maintained in the second half as well, we believe that we will reach a sales turnover of over 220 million € by the end of 2016.
Do you have investment plans put into use, can we learn your goals in this context?
Our investment plans, as I've mentioned before, will be realized once the initiated projects yield positive outcomes. In the commercial vehicle air-suspension driver seat project for which we have been conducting R&D activities for the last 3 years, we have nearly come to the end. Finalizing all of our investments, we schedule mass production by the end of 2016.